Custom Sculptures > Current Page
Custom Sculpture by Ken Scott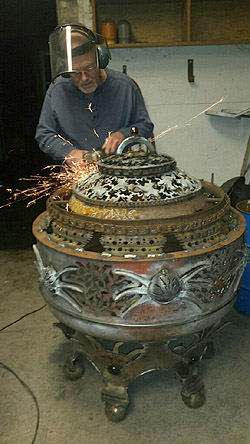 Here is a photo of Ken creating a very unique version of a garden firepot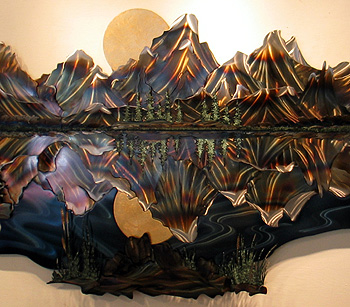 Bend your mind around this magnificent metal wall sculpture featuring a majestic mountain lake with a mirror image of the surrounding mountains and sun reflected in the water. Definitely one of a kind.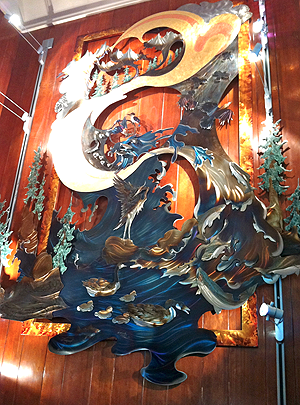 Something else you do not see every day, a steel mural! The photo could be better, but you get the idea. A beautiful scene with drama, featuring trout, ducks, and a Heron ready to take flight.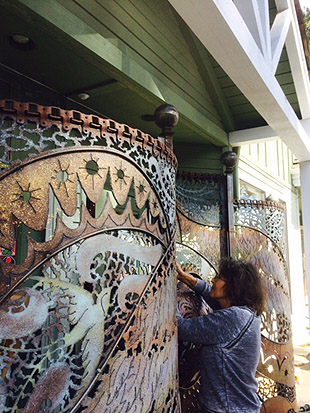 Here is a fabulous mural-like steel screen for the garden!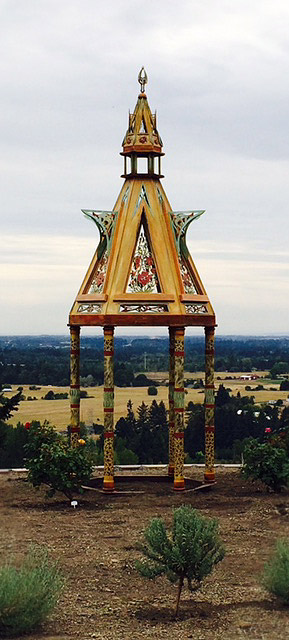 It just keeps getting better and better. Can you imagine a more distinctive garden structure?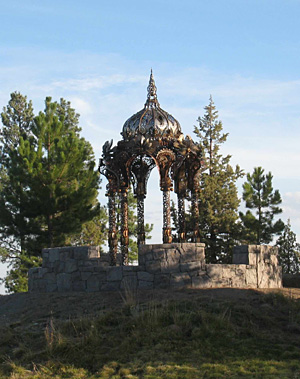 Look at this steel dome! The detail is incredible.
Here is a closer view. A true one-of-a-kind work of art!
Do you have a project you would like Ken to consider? If so, visit our
Custom Request
information page for further information.