Jellyfish Lamps > Current Page
Custom Jellyfish Lamps
and Jellyfish Chandeliers by Joel Bloomberg
Over the years, Joel has done many custom projects for private individuals and commercial enterprises. Here are a few examples of his work.
To the right is a photo of a restaurant featuring several of Joel's custom jellyfish chandeliers. The effect is stunning! Below are close-ups of two of the chandeliers.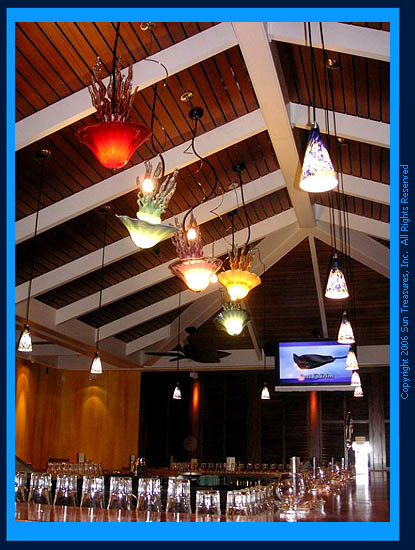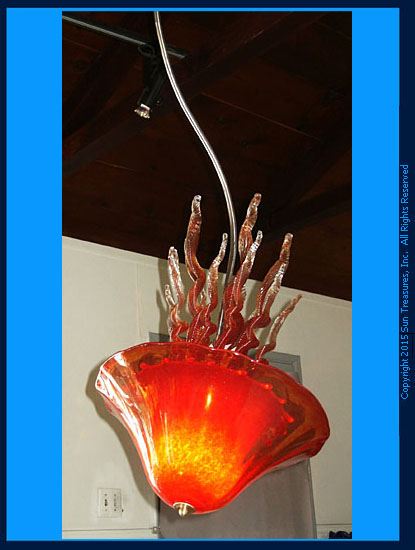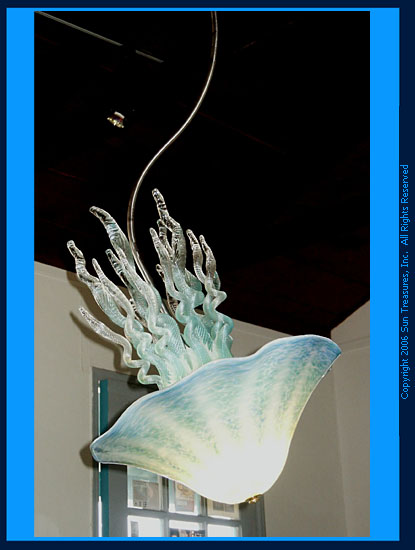 The white, double dome jellyfish lamps below were custom made for a sailing yacht, with special mounts and bases to allow the lamps to handle the motion of a yacht at sea.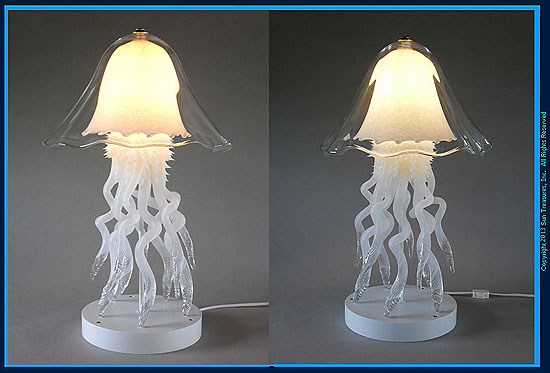 This custom installation features two single dome Jellyfish Lamps suspended in an alcove.