Wall Art > Glass Sculpture: Mark Hines Designs > Wall Vases > WV78
WV78 Abstract Vase
by Mark Hines Designs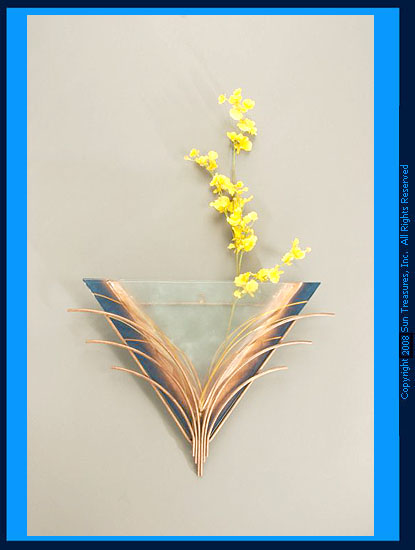 Available Colors
(Various Vases Shown)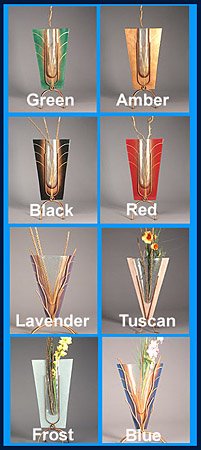 Dimensions
21"w x 19"h

Options
Color Choice

Price
$355.00




Number
WV78
This abstract wall vase with its artfully designed metal wall mount, large size and bold color is truly eye catching. Sand molds give the glass an organic look and the decorative metal wall-mounted bracket adds functionality and beauty. Mark's designs have been shown in Architectural Digest and his pieces are in collections worldwide.

Choose from 8 available colors. Shown left is Blue.

Available for order. Usually ships within one to two weeks.
Click checkbox for desired color, then click "Add to Cart"