Wall Art > Glass Sculpture: Mark Hines Designs > Wall Vases > WV73
WV73 Abstract Vase
by Mark Hines Designs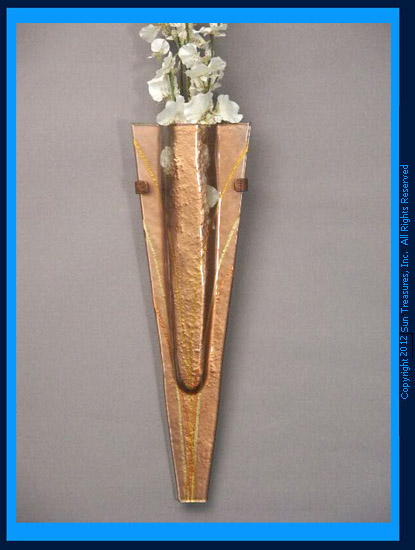 Available Colors
(Various Vases Shown)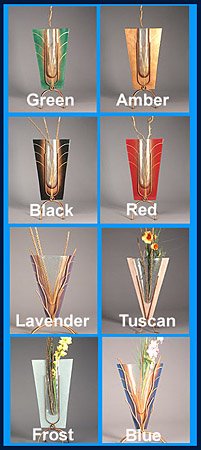 Dimensions
5"w x 15"h

Options
Color Choice

Price
$175.00




Number
WV73
This lovely vase is designed for smaller wall spaces in contemporary or modern decors. Sand molds give the glass an organic look and the decorative metal wall-mounted bracket adds functionality and beauty. Mark's designs have been shown in Architectural Digest and his pieces are in collections worldwide.

Choose from 8 available colors. Shown left is Amber.

Available for order. Usually ships within one to two weeks.
Click checkbox for desired color, then click "Add to Cart"