Jellyfish Lamps > Current Page
Petite Splash Bowl
by Joel Bloomberg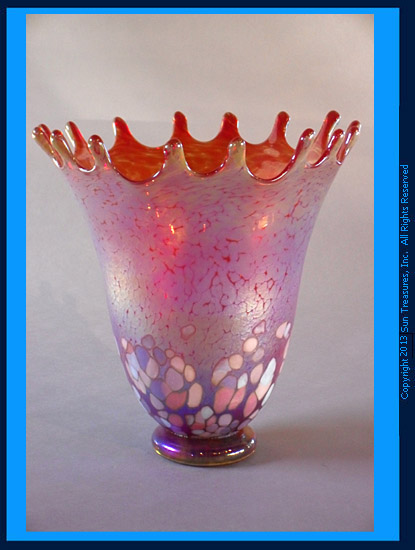 The Petite Splash Bowl is a beautiful stand-alone art-glass sculpture in its own right, or a perfect complement to the larger Splash Bowl or Jellyfish lamps, sconces and chandeliers. No two bowls exactly the same due to hand crafted nature. Measurements may vary.
Available for order. May be in stock, but usually ships within 60 - 90 days. If not in stock, order is subject to your approval of delivery schedule. For current availability, call 800 821 1946 or email
. Sizes are approximate and will vary somewhat do to the hand crafted nature of this sculpture.

Dimensions
8"h x 9"w

Options


Price
$220.00




Number
JB1010